Incarceration Nations Network (INN)

is a global network that supports, instigates and popularizes innovative prison reform and justice reimagining efforts around the world.
INN is a partner-led organization that is: globally minded but locally grounded, attuned to problems but driven by solutions, focused on systemic change even as we work to clean up the mess of mass incarceration in the here and now. We are committed to transnational solidarity, intersectionality, working toward a world without prisons and ensuring that those directly impacted by the justice system lead the way to its radical reimagining.
Dr. Baz Dreisinger:
Founder and Executive Director
INN Founder and Executive Director is Dr. Baz Dreisinger, Professor at John Jay College of Criminal Justice, City University of New York; author of the critically acclaimed book Incarceration Nations: A Journey to Justice in Prisons Around the World; founder of John Jay's groundbreaking Prison-to-College Pipeline program; 2018 Global Fulbright Scholar and current Fulbright Scholar Specialist. Dr. Baz speaks regularly about justice issues on international media and in myriad settings around the world. Incarceration Nations has been published in translation in China, Japan, Taiwan, Italy and in Spanish.
@bazdreisinger
@bazdreisinger
Shanell Bailey:
Research Consultant
As a woman of color born in Kingston, Jamaica and raised in the North Bronx, Shanell's witnessing of inequity and marginalization led her to an education in justice studies at John Jay College of Criminal Justice. She graduated magna cum laude with a Bachelor of Arts in Forensic Psychology and, especially after traveling to South Africa and Jamaica, a passion for dismantling injustice across the globe. She plans to obtain her Ph.D. in psychology with a concentration in forensic psychology and a focus on the lived experiences of justice-involved individuals globally.
Devon Simmons:
International Ambassador
Devon Simmons is the Project Director of the Paralegal Pathways Initiative at Columbia Law School's Center for Institutional and Social Change. He conceived the program in collaboration with students and faculty in pursuit of leveraging the talents of people who gained legal skills while incarcerated. The program is designed to hone their skills in hopes of connecting them with employment opportunities in the legal field, while simultaneously enabling law students to challenge their assumptions and engage with directly impacted people prior to entering a courtroom setting—a crucial form of experiential learning. He is a 2019 Soros Justice Fellow, a Senior Atlantic Fellow, a 2017 David Rockefeller Fund Fellow and Vice-Chair of the Canary Impact Fund. In 2012, while incarcerated at Otisville Correctional Facility, he enrolled in John Jay College of Criminal Justice's Prison-to-College Pipeline program. Soon after his release following 15 1/2 years of imprisonment, he obtained his AA (with Honors) from Hostos Community College, becoming the first graduate of the program. Subsequently, he graduated summa cum laude from John Jay with a BS in Criminal Justice. As an International Ambassador for INN, he has traveled to South Africa, Cuba, Jamaica and U.K. in to help establish Prison-to-College Pipeline programs internationally. He is also a curator for The Writing on The Wall installation.
@devonp2cp
@mrdevonsimmons
Kofi Danso:
Research Assistant
Kofi is the Reintegration Leader at the Ubuntu Learning Community (ULC), a partnership between Brandvlei Correctional Center and Stellenbosch University, launched as part of the Prison-to-College Pipeline-SA initiative. In this role he works with students coming home from prison, supporting them in all aspects of their reintegration and their continued studies. Kofi was himself enrolled in this program while incarcerated, and is now completing his LLB law degree with the University of South Africa(UNISA). He is also a curator for INN's The Writing on The Wall installation, and a sought-after public speaker and moderator.
Mthetheleli Ngxeke:
Team Leader
MT is a citizen of Cape Town, South Africa, where he is an Entrepreneur, speaker and leader with lived experience. He worksfor The Message South Africa, part of a global partnership of organizations working together to raise up generations of urban heroes.He trains formerly incarcerated and incarcerated men and women in job readiness and also trains them to become baristas.
MT's activism and leadership started while he was incarcerated for 13 years in South Africa.Motivated to be a change agent and the role model that he never had, he worked tirelesslyas a facilitator and a programs coordinator.In addition to being a consultant on a host of local and international projects, MT is an advisor for Beyond the Bars, which supports women in prison in South Africa, and Chairman ofthe SA Community Corrections' Offender's Desk.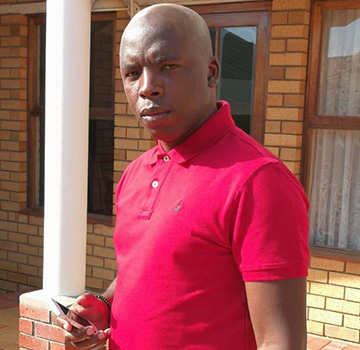 Caitlin Lee Kleynhans:
Research Assistant
Caitlin Lee Kleynhans is a law graduate from Stellenbosch University in South Africa. In 2017, after she met Dr. Baz Dreisinger and Dr. Mary Nel at the faculty of law in Stellenbosch, Caitlin assisted the two faculty members in establishing the first South African Prison-to-College Pipeline initiative, now known as the Ubuntu Learning Community (ULC). Caitlin is currently the General Administrator for ULC, which offers incarcerated students and Stellenbosch University students the chance to study together in a short course presented behind bars. Caitlin participated both as student and student assistant in the short course in 2019 and graduated from it alongside 19 other students. In 2019, Caitlin joined Dr.Dreisinger at the University of Milan in Italy for a short seminar series on global mass incarceration. Since the launch of INN in South Africa in 2019, Caitlin has actively been involved with INN and finds herself most at home with her INN family.
GLOBAL JUSTICE CONSULTANTS
Heather Sutton:
Research Consultant
Heather Sutton is a senior researcher who is passionate about using research and evaluation to promote learning and improve programs and interventions in criminal justice and violence prevention. She has most recently been working on analysis of surveys of prison inmates in Central America and the Caribbean. Previously she designed, implemented and analyzed surveys of victimization and violence against women in multiple countries in the Caribbean and is the lead author of Restoring Paradise in the Caribbean: Combating Violence with Numbers(2017). She has worked for numerous years as a consultant for the Inter-American Development Bank, a researcher and activist at the Brazilian NGO Instituto Sou da Paz and has worked on evaluation for the International Center for the Prevention of Crime (ICPC) and Second Chance Youth Services (California).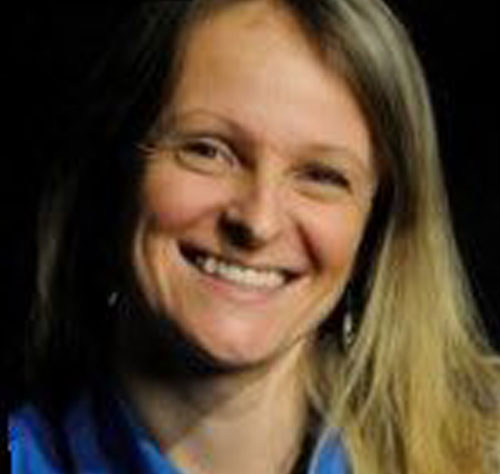 Khalil Cumberbatch
Khalil Cumberbatch currently serves as Associate Vice President of Policy at the Fortune Society , a reentry organization whose goal is to build people and not prisons. He previously served as Manager of Training at JustLeadershipUSA, a national non-profit dedicated to cutting the US correctional population in half by year 2030. He is also a lecturer at Columbia University School of Social Work. In December 2014, after being held for five months in immigration detention, Khalil was one of two recipients to receive an Executive Pardon from NYS Governor Andrew Cuomo to prevent his deportation from the United States.